Houston! We could not have asked for a more amazing day with you! The inaugural Heartmade Art Market was a huge success and we couldn't have done it without our customers, our sponsors, and most importantly, our incredible artists! This is the beginning of something BIG and we can't wait to see what happens next!
XOXO Tracy and Sonja
Click through our gallery below to see Heartmade in action!
Paint-by-numbers mural and Trumpet Flower!
Abelitoart and Ivan Camarena Art!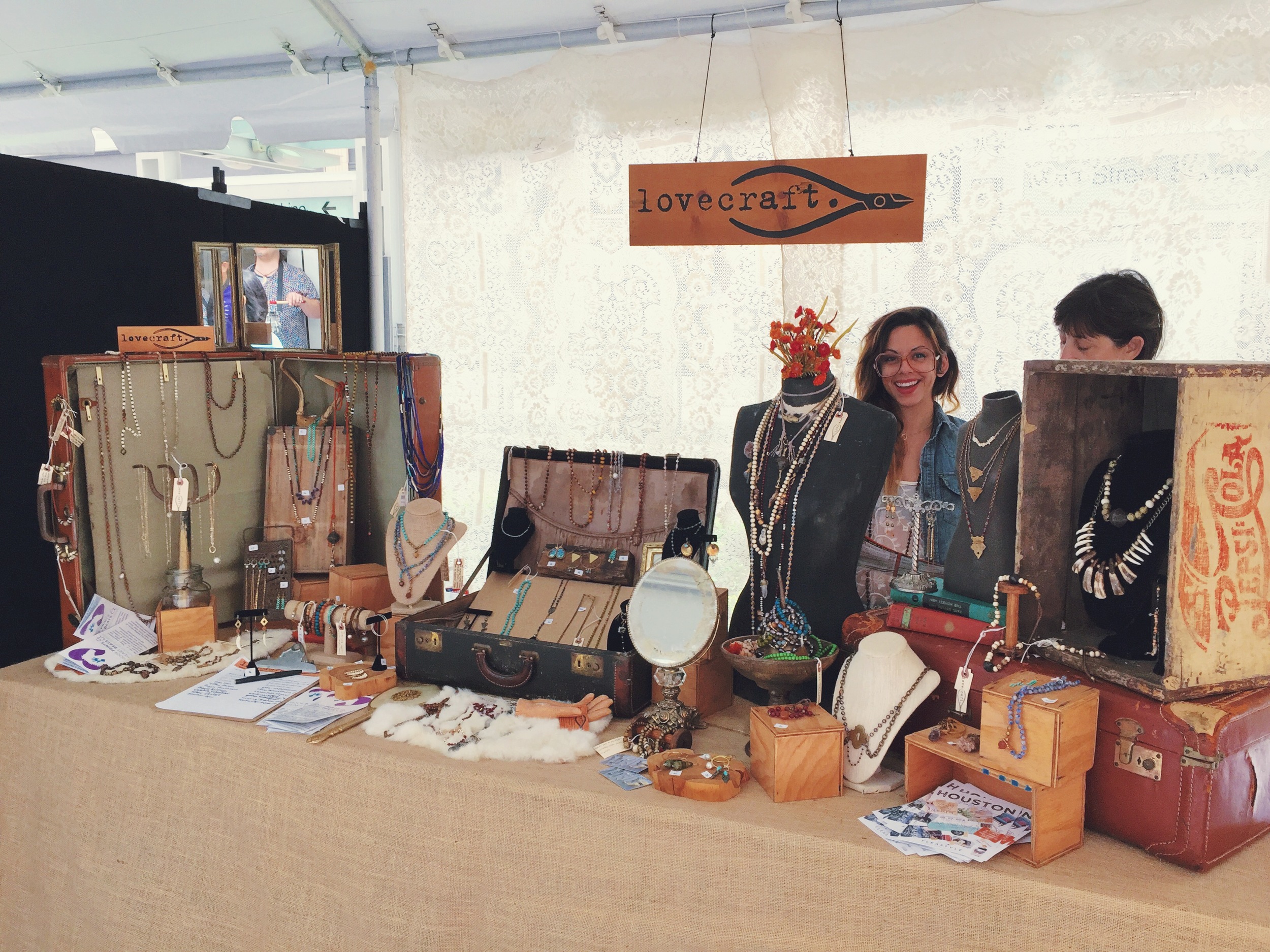 Stephanie DeLeonardis of Lovecraft Designs!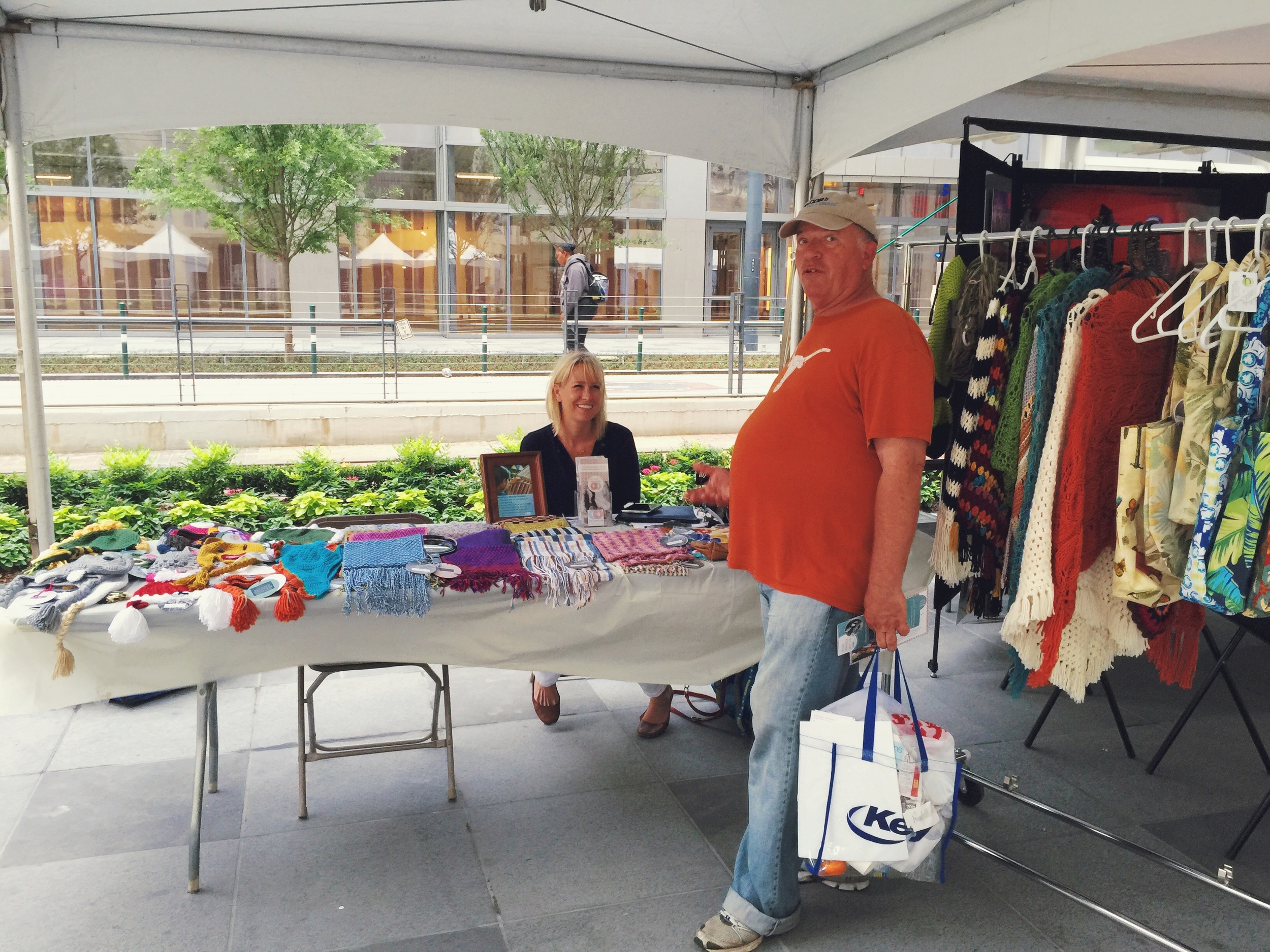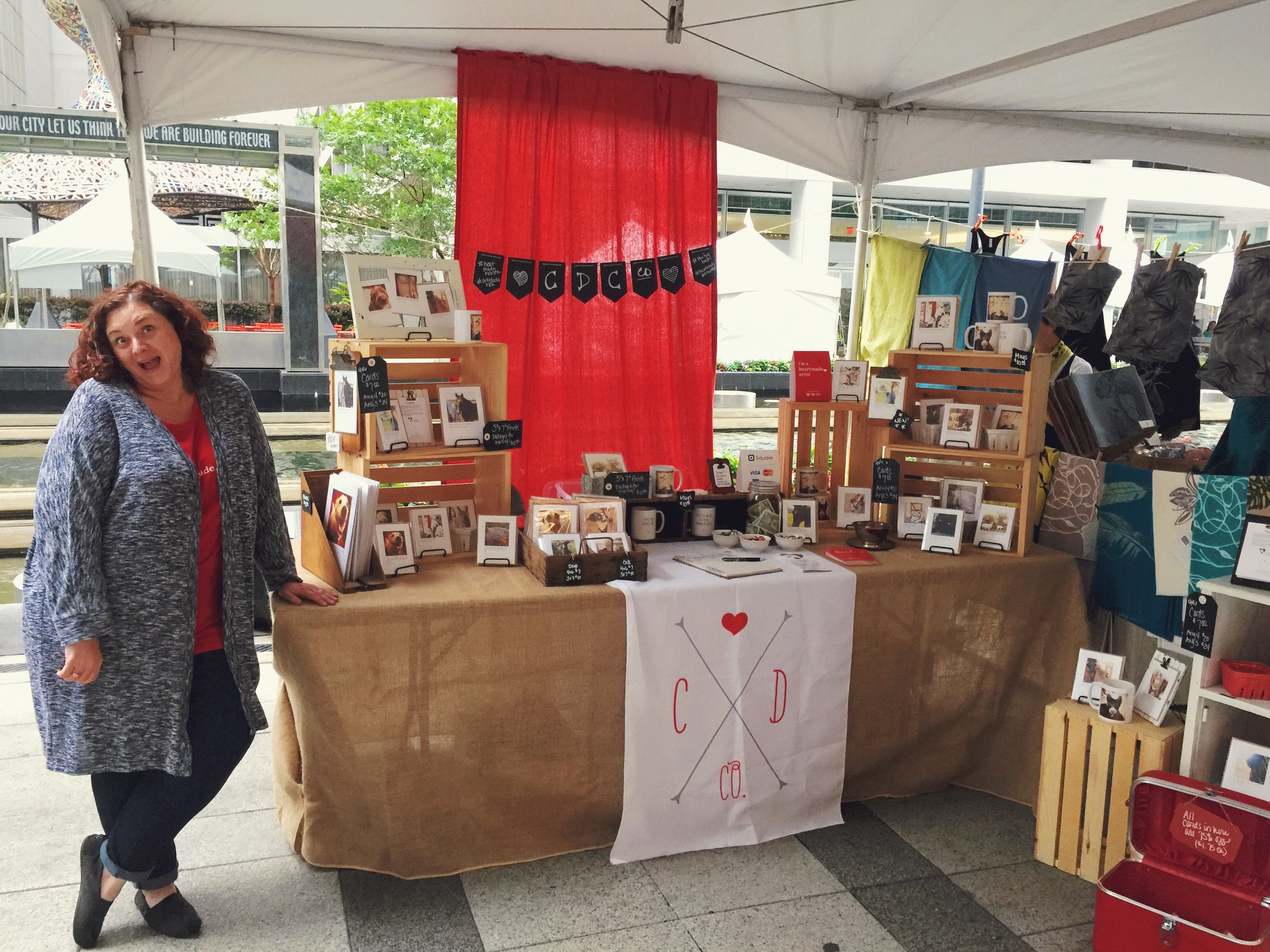 Heartmade co-creator Sonja Fulbright of Crush Designs, Co.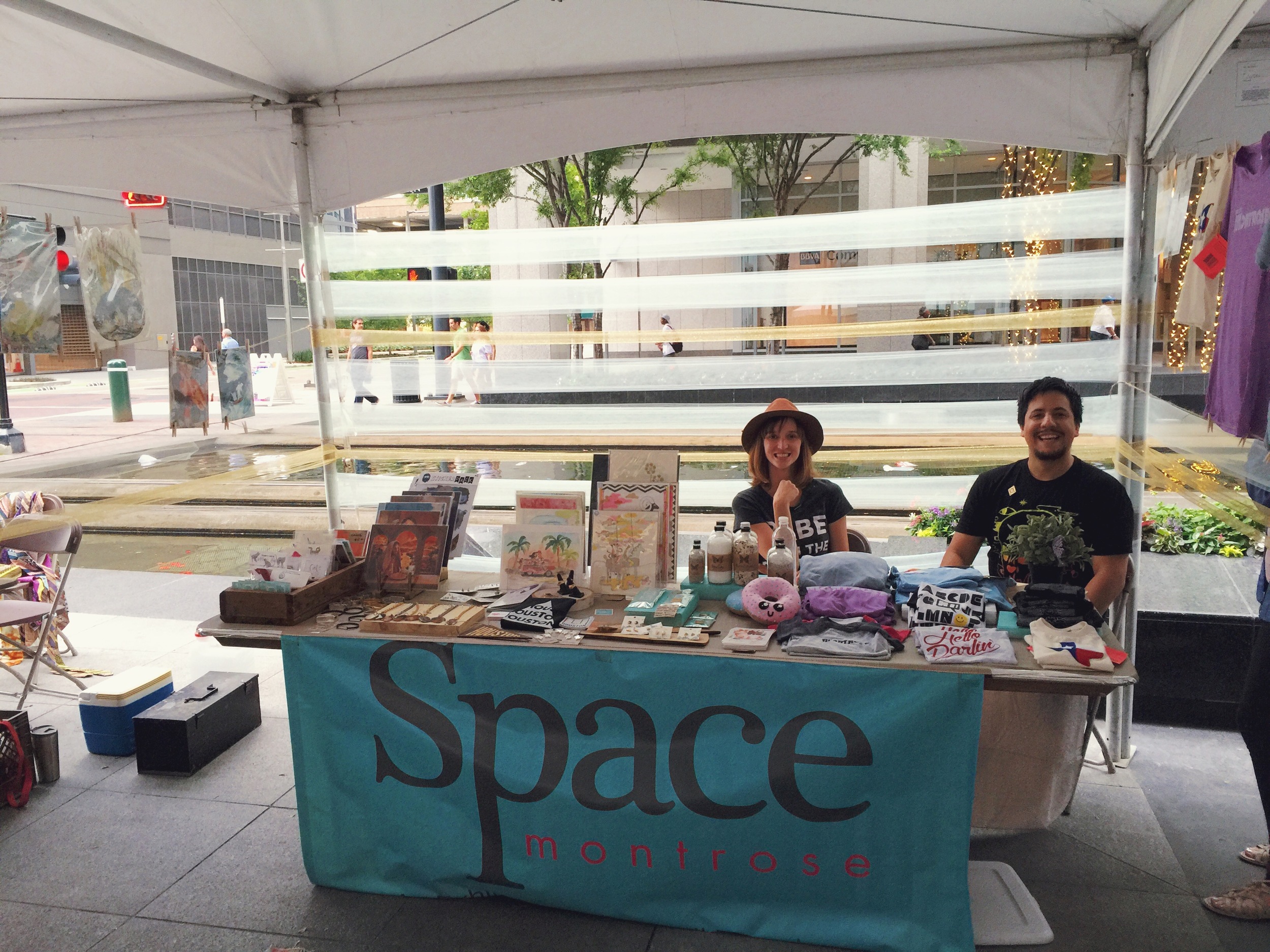 Leila and Carlos Peraza of Space Montrose!
John and Libby Napier of LuxCups Creative
Craig Kinsey and His Traveling Band
Allison Johnston of Fuzzy Grapefruit
Wyatt Little's amazing ceramics!
LuxCups Creative GOOFBALLS! :D
Paule Hewitt of Beyond Her!
The gorgeous paintings of Sam Sartorius!
Tra' Slaughter, the Burt Reynolds of Heartmade ;)
Debbie Sakach of Rust & Pearls!
Watch Allison of AGJ: Guitar Jewelry SELL! :)
Reclaimed wood never looked so beautiful, courtesy of Brianna Land of Adrift in my Mind!
Jessica Barto of Dandelion Glass is wowing customers with her gorgeous work!
Janet Roe's photos were a hit, Houston!
Hello-Lucky was so busy we couldn't even SEE their table!
Carole Smith of McCheeks Mayhem!
Caleb Smith's smiling face!
Carlos Pozo selling his amazing prints!
Amy Ell and VauLt Dance were AMAZING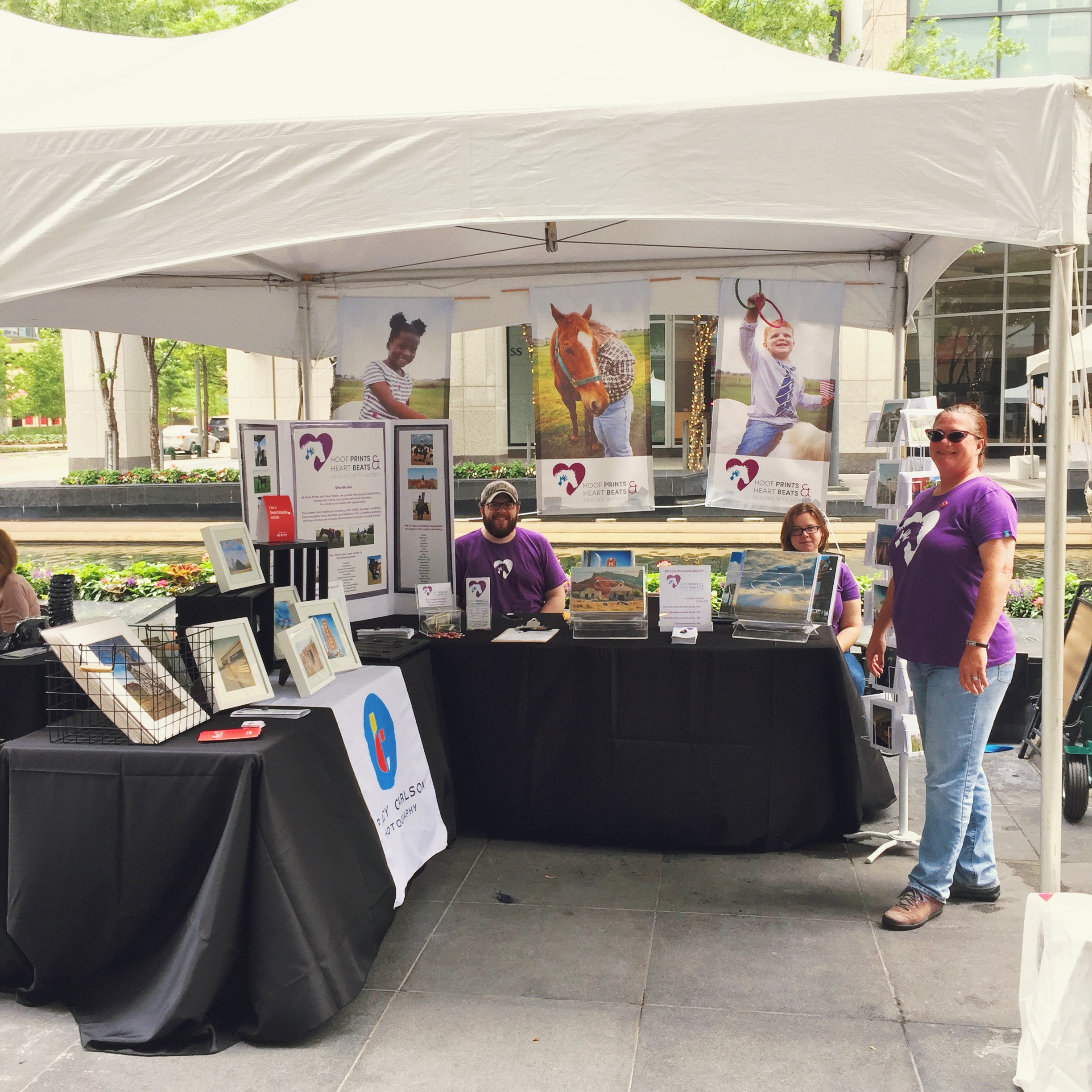 Team Hoof Prints and Heart Beats!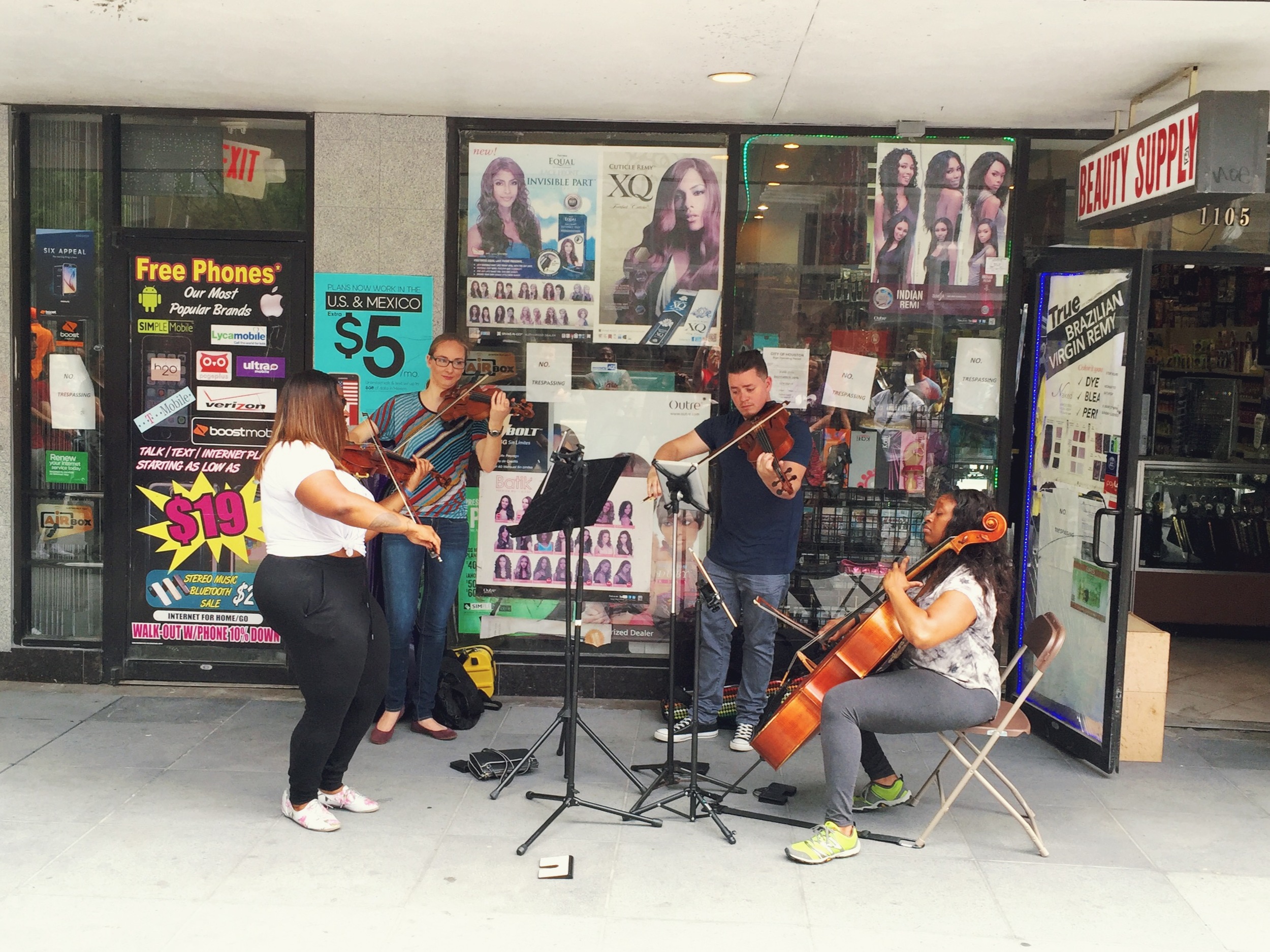 Divisi Strings made us cry!! So amazing!
Adriane Wiltse and her lovely jewels!